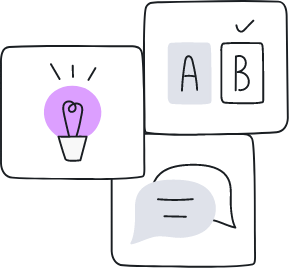 Leap Deposit Replacement is a deposit alternative that substitutes the traditional up-front security deposit with a low, non-refundable monthly fee. Instead of paying a cash security deposit, Leap Deposit Replacement gives you the freedom to pay a fraction of that amount. 
You are still responsible for damage beyond standard wear and tear on your rental home. You remain responsible for your monthly rent and keeping your rental home in good condition.
Having the following materials will help us process your enrollment quickly:
Your lease start date

Landlord approval of your lease application
The specific requirements may vary by state and your personal circumstances. We might reach out for additional information if needed.
LDR is available at an ever-growing number of buildings around the country. To find out whether your rental home offers LDR, ask your landlord or leasing team if they are currently partnered with Leap.